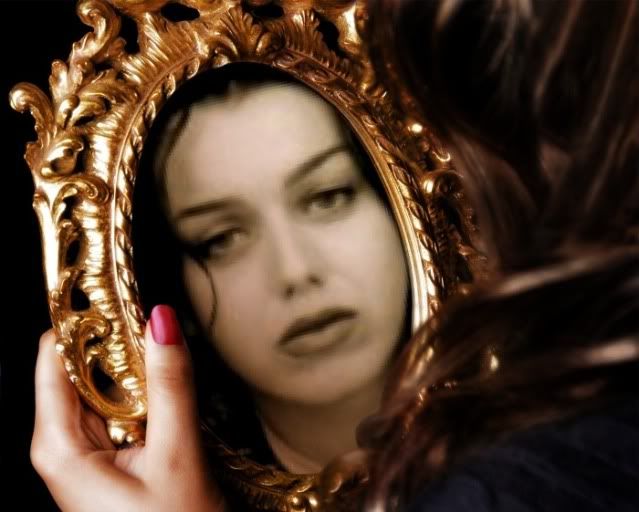 Enchanted Studio® is a creative business founded in 2008 and managed by visual artist, illustrator and designer Lillian Fioretzi. Lillian ( a.k.a Lillyfae ) was born in May 29th, in Volos, Greece, the land of Gaia and other Goddesses & Muses. However, even though Greece has been a land of mythology, fantasy has never been available to public at large. Lillian from her early ages, remembers drawing pictures of invisible friends as well as herself being with them in fantasy lands but she was never aware of the "little people", fairies, elves and other fairytale creatures at that time.
Lillian graduated from the University of London with a BA Degree in Art & Design with specialties in Business Development, Marketing and Research. Her professional career started in the Fashion Business field as consultant and visual merchandiser for a fashion company in London. In 2004, she resigned and became a freelance designer and writer for magazines. One year later she moved to France where she currently resides with her family. Her house is situated in the countryside surrounded by an enchanted forest which is a constant source of inspiration to her. Motivated by her love of nature she began drawing & painting fantasy art after coming across Tolkien's Stories and the fairies of Brian Froud, Alan Lee and Amy Brown along with her freelance designing and writing occupation. Lillian is constandly fachinated by the idea that we can not see everything & there is more of what we can see. This sort of art brought to her a great believe and a glorious creative imagination.
The birth of Enchanted Studio
Lillian's Design and Business Development studies & her previous work experience motivated her to start her own small business.
In early 2008, Lillian founded Enchanted Studio and she began her commercial career in fantasy and fairy art and product development. In 2009 Enchanted Studio® was officially established as a french trademark with merchandise being produced and marketed worldwide. The company features a variety of product lines such as giclée prints in different formats, greeting cards, posters, dinnerware, jewelry and stationery sets available in retail or wholesale.
Enchanted Studio® has recently extended its business into the licensing market. Its portfolio of whimsical fairy and fantasy artworks, are currently available to quality manufacturers and licensing companies around the world. Enchanted Studio® is off to a strong start in the art licensing industry in Europe with artful, colorful, whimsy surface designs and illustrations for home décor, gift wraps, gift bags and packaging, toys, textiles, fabrics, clothing and accessories, tableware and more.
The company's studio & administration office is based in Annecy, France and is the place where artworks and designs are created and the customer's support, product development and sales, marketing and public relations take place.
Share this page: